From 19th Feb. ASI120MC/2x barlow/127 Mak/EQ3-2. Processed using PIPP, AS!2 and Registax v6 for wavelets.
My best so far I think. The first is 20fps with the settings I was using with my 2.5x barlow, then two each from runs at 20, 30, 40 and 50 fps with the red and blue adjusted so the histograms roughly matched the green.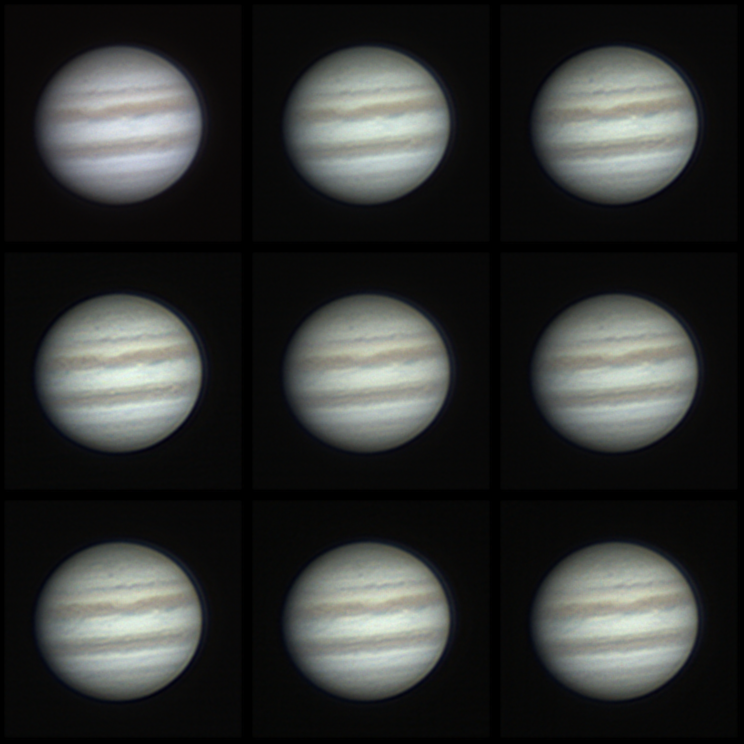 James
MOD: Moved to new images section.